GameClub Launches With Access to Dozens of Classic Games on iPhone and iPad for $4.99 Per Month
Apple Arcade-like subscription-based gaming service GameClub today announced it has launched on the App Store for iPhone and iPad.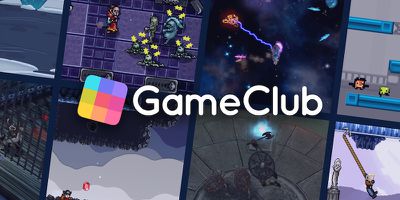 With a GameClub subscription, priced at $4.99 per month, iPhone and iPad users can gain access to a library that will eventually top over 100 games, including many classics that have been updated and optimized for the latest devices. GameClub subscribers also get in-depth overviews, tips, strategies, and more for each game.
Curated by Eli Hodapp, former editor-in-chief of MacRumors sister website TouchArcade, GameClub says its catalog includes many of the highest-rated mobile games on Metacritic, with multiple titles that topped Apple's own game-of-the-year lists. Each game is playable without an internet connection.
In the main GameClub app, users can browse games in the catalog and then download them individually from the App Store for free. With a GameClub subscription, the games are automatically playable, with no ads or in-app purchases.
GameClub is very similar to Apple Arcade, which also costs $4.99 per month, but with a focus on reviving classic iPhone and iPad games released over the past decade. The full catalog can be viewed on GameClub's website, with titles including Legendary Wars, Space Miner, Hook Camp, and MiniSquadron.
A one-month free trial is available.