Apple Once Caught Factory Workers 'Digging a Small Tunnel in a Corner' in Attempt to Smuggle iPhone Parts
The Information's Wayne Ma has published an interesting story about the measures Apple takes to prevent leaks of unreleased products like iPhones from emerging out of factories within its Asian supply chain.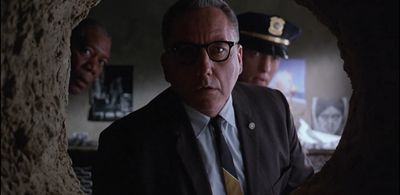 After photos of the colorful iPhone 5c leaked in 2013, the report claims Apple created a "New Product Security" team to monitor security at its most sensitive suppliers in China. At one point, the team reportedly topped more than 30 people, but Apple is said to have been moving some of the work to contractors as of late.
Apple recruited former U.S. military and intelligence operatives fluent in Chinese to be security managers on the team, and hired third-party auditors tasked with visiting factories on a weekly basis, the report adds.
The security team is said to have uncovered workers going to extreme lengths to smuggle valuable components out of factories over the years, with some attempting to hide parts in crawl spaces, tissue boxes, shoes, belt buckles, bras, used mop water, under discarded metal shavings, and beyond.
Apple once even caught factory workers "digging a small tunnel in a corner of a room behind a large piece of machinery," hoping to use it to funnel stolen components to the outside, according to the report. "People were chipping away little by little at the wall 'Shawshank Redemption' style," one person said.
Over the years, Apple has tightened its security protocols even further to prevent leaks.
Examples from the report: trash bags must be clear and screened for metal before they are removed from the premises, storage containers must be sealed with tamper-evident stickers, parts must have unique serial numbers that can be traced back to specific factory lines, and inventory must be counted daily.
Suppliers who suffer leaks may face multi-million-dollar fines, according to the report, although Apple's primary manufacturer Foxconn is said to be excluded from this policy due to the size of its relationship with Apple.
The full article at The Information is a fascinating read, with several more details about Apple's efforts to curb leaks. A subscription is required.