Apple Hit With Securities Fraud Lawsuit for Hiding iPhone Sales Drop
Apple is facing a class action lawsuit accusing the company of securities fraud for making false statements and failing to disclose adverse information regarding its business prospects. These actions allegedly led to an artificially inflated stock price.
Specifically, the lawsuit claims that Apple was not initially forthcoming about a drop in demand for the iPhone due to poor sales in China and the 2018 battery replacement program, both of which contributed to lower than expected ‌iPhone‌ sales in the first fiscal quarter of 2019.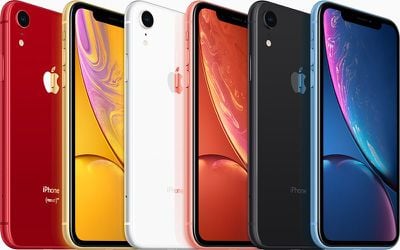 Apple is also accused of hiding the fact that production orders from suppliers had been slashed and prices had been cut, Apple's decision not to provide unit sales for iPhones and other hardware is also cited as a method Apple used to cause stock prices to rise to $209 per share.
When Apple did reveal the dip in ‌iPhone‌ sales and announced that it would not make its quarterly revenue forecast, Apple's stock fell $15 per share from $157.92 on January 2 to $142.19 per share on January 3. According to the lawsuit, Apple knew its ‌iPhone‌ sales weren't on track months before the information was shared.
The lawsuit, filed by the City of Roseville employees' retirement fund, is aiming to recover damages on behalf of people who purchased Apple stock between November 2, 2018 and January 2, 2019. Tim Cook and Luca Maestri are both named as defendants.
Update: A second law firm has filed a class action lawsuit against Apple, which is essentially identical to the first lawsuit. It also accuses Apple of securities fraud for concealing the ‌iPhone‌'s decline in sales.