Amazon Working on Alexa-Enabled Wireless Earbuds to Rival AirPods
Amazon is developing a set of Alexa-enabled wireless earbuds that will compete with Apple's AirPods, reports Bloomberg.
The earbuds will "look and act" similar to Apple's AirPods, but will offer built-in Alexa voice support. Alexa is Amazon's Siri rival, built into the Amazon Echo line of products and many other third-party devices.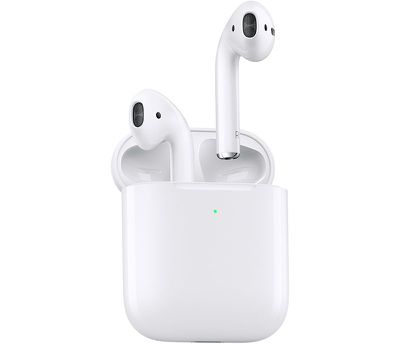 Amazon is aiming to offer better audio quality than the AirPods, and its earbuds have been designed to sit inside the ears without clips to hold them in place. The Alexa wake word will allow Amazon earbuds users to access music, order goods, make search queries, and more, though physical gesture controls will also be available.
Built-in cellular connectivity will not be included, and the earbuds will need to connect to a user's smartphone. A storage case that also serves as a charging device will be included, and it will charge using a standard USB cable. Amazon is testing earbuds in black and gray.
There's no word on pricing for the earbuds, but Amazon often prices its products lower than Apple's, so Amazon earbuds could be available for $159 or less, the base price of the AirPods.
Bloomberg says that the new earbuds are considered one of the most important projects at Amazon's Lab126 hardware division, and while there have been delays, Amazon is now seeking suppliers and manufacturing partners.
Multiple companies have already come out with wire-free earbuds in an effort to compete with the AirPods. Google, for example, has the Pixel Buds while Samsung has the Galaxy Buds. There are also many other less impressive third-party wireless earbud options on the market, but so far, none have been able to match the popularity of Apple's AirPods.
Apple recently debuted second-generation AirPods with an H1 chip for faster connectivity to devices, Hey ‌Siri‌ support, and wireless charging.


The company's Beats brand also just yesterday announced Powerbeats Pro, a fitness-oriented AirPods alternative with more standard ear tips, an ear hook for keeping them in place, physical buttons and a longer battery life. The Powerbeats Pro also have many AirPods features including a charging case, H1 chip, and all of the same sensors and capabilities.