CorelDRAW Returns to Mac After Nearly 20 Years With macOS Mojave Dark Mode and Touch Bar Support
Canadian software company Corel today announced that CorelDRAW has returned to the Mac for the first time since 2001.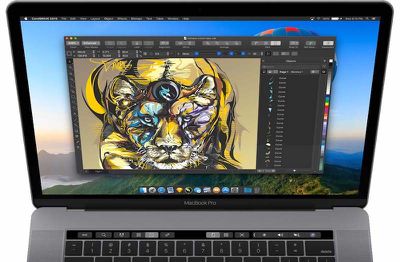 The all-new 2019 version of the graphic design software suite is compatible with not only Windows but also Mac, complete with support for Dark Mode on macOS Mojave and the Touch Bar on the latest MacBook Pro models, providing quick access to layout settings, text controls, and more.
CorelDRAW Graphics Suite 2019 for Mac adheres to Apple's Human Interface Guidelines, meaning that menus, buttons, labels, and other user interface elements are consistent with Apple's first-party Mac apps.


CorelDRAW is best known for vector graphic design and illustration, but it can also be used for page layout, layer-based photo editing, RAW image processing, indexing and organizing font libraries, and more. The suite will compete with the likes of Adobe Illustrator and Affinity Designer on Mac.
CorelDRAW Graphics Suite 2019 for Mac is available now for $499 as a one-time purchase or $198 per year on a subscription basis via Corel's online store in the United States. The suite can also be downloaded from the Mac App Store and activated via in-app purchase. Access to the new web-based CorelDRAW.app is included.
macOS Sierra or later is required.