Apple May Have Quietly Addressed 'Flexgate' in 2018 MacBook Pros
iFixit reports that Apple may have already taken steps to reduce the likelihood of 2018 MacBook Pro users experiencing display lighting issues dubbed Flexgate. Affected machines could see uneven lighting that looks like a "stage light" effect with the display potentially failing completely over time.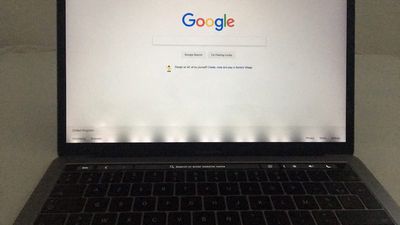 iFixit was tipped off by MacRumors forum user Olivia88 posting in our Flexgate megathread that their 2018 13" MacBook Pro appeared to have a longer cable than previous models. iFixit confirmed this finding:
Since we were just wrapping up writing the repair manual for the 2018 model anyway, we checked inside our 2018 15" MacBook Pro again to measure its cable against its 2016 predecessor—and found the 2018 cable was, in fact, a full 2mm longer. Since this change appears in both our 15" model and Olivia88's 13" model, it's plausible this change is present in multiple, if not all, 2018 MacBook Pros.
iFixit speculates that this could prevent some of the wear and tear that had previously caused the failure though they weren't able to say for certain.
Apple has yet to publicly acknowledge the issue, and our Flexgate guide covers what your options are if you are affected by this issue.