Apple Working With Non-Profit Dream Corps to Develop New Educational Coding Initiative
Apple today announced that it will partner with the Oakland-based non-profit organization Dream Corps in an effort to bring educational and workforce development opportunities to young adults. The program's goal is to help these individuals find success and career placement in the tech sector.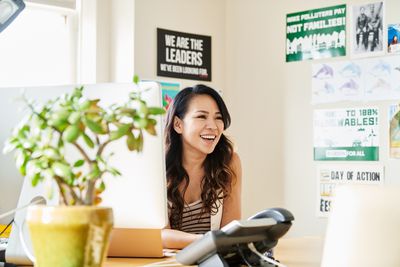 Vien Truong, CEO of Dream Corps
The program is part of Apple's Community Education Initiative, and stems from Dream Corps' existing #YesWeCode Initiative, which aims "to help 100,000 young women and men from underrepresented backgrounds find success in the tech sector." To date, #YesWeCode has graduated around 100 people and placed 60 percent in new tech jobs.
As part of the new initiative, Apple will work with Vien Truong, CEO of Dream Corps, to bring coding and workforce development programs to local youth in Oakland, California.

"We are thrilled about launching this new initiative in Oakland," said Lisa Jackson, Apple's vice president of Environment, Policy and Social Initiatives. "Our hope is that by bringing expertise, stakeholders and resources together, we'll be able to magnify the already impressive impact that Dream Corps is having in the Bay Area and across the nation and help a new generation of young people realize their potential."
For its part, Apple will provide technology, professional support, curriculum guidance, and advocacy to those in middle and high school, college, and beyond. Apple's Swift coding language will be a major focus of the program, which is set to launch later this year in the Bay Area, and then expand nationwide at a later date.
To highlight the success of #YesWeCode, Apple today also shared the story of Gerald Ingraham, a U.S. Marine who found the coding program and completed it while working full-time in various administration and construction jobs. He was determined to find a fulfilling career, and looking for more stable work to help pay hospital bills for his son, who was diagnosed with brain cancer.


In 2018, one year after completing the program, Ingraham landed a job as a software developer at a video game company. "I'm finally doing something I chose," said Ingraham, "not something I just fell into because that was the only skill I had. I feel better about myself — and my oldest son told me how I've inspired him."