Google Developing More Secure Face ID-Style Facial Recognition System for Android Devices
Google appears to be working on a facial recognition system that would offer similar security to Face ID, based on code for the next-generation version of Android that was highlighted by XDA Developers.
Code in Android Q, set to be shown off at Google's developer conference in May, points towards an advanced facial recognition system that would be secure enough to be used for authorizing purchases and signing into apps, in addition to unlocking a smartphone.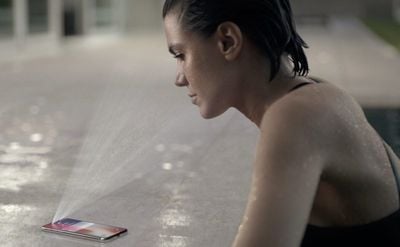 Furthermore, the code references a built-in hardware based sensor through error messages that are highlighted when the sensor is unable to properly detect a face.
Combined, these two factors suggest that Google is expecting future smartphones to feature an advanced facial recognition system that could perhaps be as secure as ‌Face ID‌.

Android Q code referencing a secure face unlock system. Click to enlarge.


Right now, there are Android devices that are using 2D facial recognition techniques to replace a passcode, but none of those systems are based on 3D face scans like ‌Face ID‌. Facial recognition used by Android right now is more rudimentary and easily fooled, which is why Android devices continue to use fingerprint sensors for operations that need more security like payments.
The Android Q code indicates Google is building a native secure facial recognition option into the next version of Android, which would allow smartphone manufacturers to create systems that rival ‌Face ID‌.

Android Q code referencing a secure face unlock system. Click to enlarge.


‌Face ID‌ was first introduced in 2017 in the iPhone X, and has since expanded to the ‌iPhone‌ XR, XS, XS Max, and the 2018 iPad Pro models. At the time ‌Face ID‌ was introduced, respected Apple analyst Ming-Chi Kuo suggested the sophistication of the 3D camera system Apple uses would be unable to be matched by Android smartphone makers for 2.5 years.
One and a half years later, there are still no Android smartphone manufacturers that have created a front-facing camera system similar to the TrueDepth camera system able to be used for all secure system functions like payments.
Google's work on adding secure facial recognition code to Android does, however, suggest that Android devices with Face ID-like systems are in the works and coming soon.