Barclays: There's Still a 'Good Chance' Apple Will Have to Use Qualcomm 5G Modems in 2020 iPhones
While recent reports have suggested Intel will supply Apple with 5G modems for 2020 iPhones, the chipmaker has struggled with its consumer 5G modems, to the extent that Apple has allegedly "been unhappy" with Intel's progress.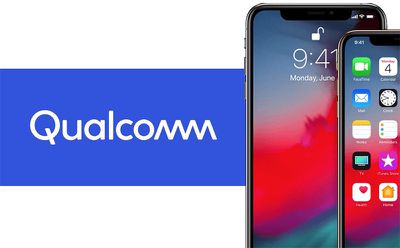 Despite its apparent displeasure with Intel, a report in November claimed that Apple had not considered reopening conversations with Qualcomm about supplying 5G modems for 2020 iPhones. Instead, Apple recently testified that it held conversations with Samsung and MediaTek as potential alternative suppliers.
In a research note obtained by MacRumors today, however, analysts at investment bank Barclays said they "still believe there is a good chance Apple will have to use Qualcomm for the 5G modem in their 2020 phones." They also believe such a deal may result in the two companies settling their ongoing lawsuit.
It's a bold claim, as Apple and Qualcomm are engaged in a bitter legal battle around the world. The saga began in 2017 when Apple sued Qualcomm over anticompetitive business practices related to royalties. Qualcomm has denied the allegations and says the iPhone wouldn't exist without its innovations.
Apple COO Jeff Williams recently testified that Qualcomm has been unwilling to provide Apple with any new wireless chips since the legal battle began, with each company seemingly trying to gain the upper hand on the other. As of now, neither company appears willing to back down.
Qualcomm is widely considered to be leading the industry with its 5G efforts though, and there's a good chance its 5G modems will outperform similar offerings from Intel, so perhaps the two companies will find a way to settle their differences.