Apple Inks Deal for 'Large Budget, Ambitious' Sci-Fi Series From Simon Kinberg, Known for 'X-Men' Movies
Apple has inked a deal for a 10 episode season for an as-of-yet untitled science fiction series from Simon Kinberg and David Weil, reports Deadline.
Simon Kinberg is known primarily for his work on the "X-Men" series, as well as movies like "Mr. & Mrs. Smith," "Jumper," "Chappie," "The Fantastic Four," and "The Martian."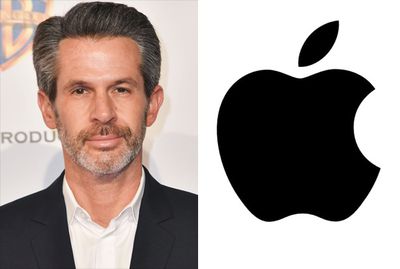 Image via Deadline


David Weil is known for "The Hunt," an upcoming TV show about a group of Nazi hunters in the 1970s.
Kinberg, Weil, and Genre Films President of TV Audrey Chon will serve as executive producers on the show, which is said to be a large budget, ambitious, character driven show.
No additional details are available about the series, with specific information being kept under wraps. The show is set to go into production this summer, and it will join more than a dozen other television shows that Apple has in the works.
Apple is developing several science fiction shows, including "Amazing Stories," from Steven Spielberg, an untitled space drama developed by Ronald D. Moore, "See," an futuristic world-building drama starring Jason Momoa, and a TV series adaptation of Isaac Asimov's "Foundation" novels.
Apple is expected to debut the first of its TV shows as part of an upcoming streaming series that is set to be announced in 2019.