Blizzard Announces Full-Fledged Diablo Game for Mobile Devices
At today's Blizzcon event, Blizzard announced the upcoming launch of Diablo Immortal, a full-fledged action RPG that's set in the Diablo universe.
Developed alongside NetEase, Diablo Immortal takes place between the events of Diablo II and Diablo III. The Worldstone has been shattered and Skarn, Herald of Terror is collecting the shards to resurrect Diablo.
According to designer Wayne Cheng, who spoke about the game in an App Store feature, players will see Westmarch during its golden age and roam through new locations like the Shassar Sea in eastern Kehjistan. Nine outdoor zones will be available at launch, according to Blizzard.
Six classes will be available to play at launch: Barbarian, Wizard, Demon Hunter, Monk, Crusader, and Necromancer, all with a combination of fresh and familiar skills and abilities.
Immortal will expand Diablo's gameplay into a massive, shared online world. Players can play solo or alongside others, with a public hub available for teaming up for raids, upgrading gear, and crafting items.
"We'll have dungeon instances - similar to World of Warcraft - that allow you to form groups of four to take on much more difficult challenges," Cheng said.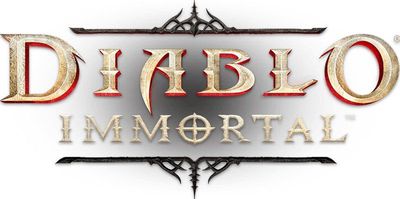 There's no word on PvP gameplay yet, but Blizzard is interested in including such systems to foster a sense of competition and danger from other players.
According to Blizzard, Diablo Immortal is being built from the ground up as a mobile experience, and it will "feel familiar and intuitive" to mobile gamers and those who have previously played Diablo on console.


Blizzard plans to continually add new content to Immortal, evolving the game over time. The company says players can expect a "steady influx" of new story lines, character classes, challenges, and loot.
There is no word on when Diablo Immortal is going to launch, with Blizzard planning to provide more details "in the coming months." Players can pre-register for the game using the
Diablo Immortal website
.
Blizzard today also announced that it is working on a remastered version of Warcraft III that will come to Mac and Windows.
Blizzard also debuted a new Hearthstone expansion pack and new Overwatch heroes.