Apple has been updating the HomePod software alongside major iOS updates, so it was something of a surprise when iOS 12.1 was released yesterday with no accompanying HomePod 12.1 software to go along with it.
As it turns out, though, there is a HomePod 12.1 update, it just appears to be bugged for those who updated their HomePod to the version 12 software after updating to iOS 12.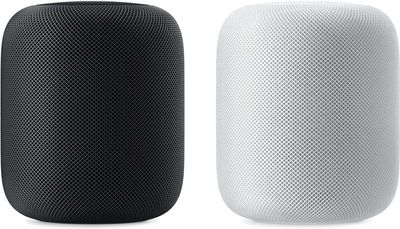 On Reddit, a user who purchased a brand new HomePod running HomePod software version 11 was able to update to the 12.1 software, which apparently includes stability updates and bug fixes.
On Twitter, developer Khaos Tian said that Apple is offering up the HomePod update with an internal URL that prevents people from downloading it.
lol Apple is serving HomePod update with internal URL so no one can update it to 12.1 🤦‍♂️ Someone needs to kick Pallas V2 and have it return the right value. pic.twitter.com/WxsYzJVsHu — Khaos Tian (@KhaosT) October 31, 2018
Apple may be able to fix this HomePod software issue relatively easily, so we could see the HomePod 12.1 software become available for download shortly.
Update: Just after this article was posted, Apple made the HomePod 12.1 software available. It can be downloaded from the Home app on the iPhone and the iPad by tapping on the house-shaped icon in the upper left, tapping on "Home Settings," selecting your home, and choosing the "Software Update" option.