Apple Stores Delay Some iPhone XS and XS Max Pickup Orders Due to 'Last Minute Logistical Issues'
Apple has emailed some customers who had an iPhone XS or iPhone XS Max scheduled for in-store pickup at an Apple Store today. The email says their orders "will not be ready for pickup" during their specified check-in time due to "last minute logistical issues," according to several MacRumors readers.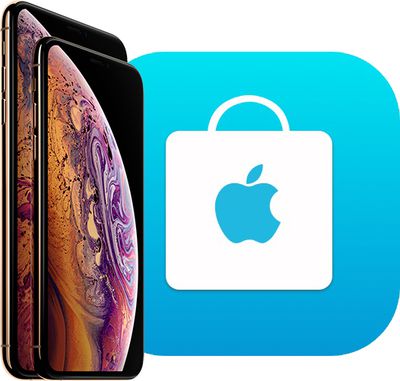 As a fluid situation, it's unclear how many customers are affected, how long orders may be delayed, or what the logistical issues are. We reached out to Apple for clarification, but didn't receive any new information to share.
It's certainly possible Apple may have enough in-store stock remaining later in the day to fulfill some or all of the delayed pickup orders.
There is some evidence to support last-minute logistical issues. Yesterday, some customers saw their order status
updated to "Shipment to Hold"
on Apple.com, while UPS indicated that some orders originally scheduled for Friday, September 21 delivery would be
postponed until Monday, September 24
.
For the most part, however, it seems iPhone deliveries are on schedule. MacRumors was informed that "Shipment to Hold" statuses were erroneous, while many UPS order delivery estimates have returned to Friday, September 21.
Still, it's possible that some percentage of iPhone XS and iPhone XS Max shipments from China have not arrived to Apple Stores in time for today's launch, but our guess is as good as anyone's at this point. Apple apologizes in its email and says it is "working quickly to resolve the issue."
Apple says it will alert customers via email as soon as their orders are ready for pickup:
Important update to your Apple pickup order

Thank you for your recent order with the Apple Store. We know you're excited to pick up your new product.

Unfortunately, due to some last minute logistical issues, your order will not be ready for pickup during your check-in time.

As soon as your order is ready for pickup, we'll let you know via email.

We apologize for the delay in getting your new product into your hands. We're working quickly to resolve the issue.

Apple
Apple Stores and authorized resellers may still have the iPhone XS, iPhone XS Max, and Apple Watch Series 4 available to purchase in limited quantities for walk-in customers today, as an alternative solution. Online pre-orders can be returned to any Apple Store within 14 days of delivery.