Mozilla today launched Firefox 62 web browser for macOS, bringing variable fonts support and a new automatic dark theme to Mac desktops.
By introducing a dark theme to the browser, Mozilla is following up the one it added to its mobile counterpart last month, the only difference being that the desktop version comes with intelligent support for the new native Dark Mode featured in macOS 10.14 Mojave.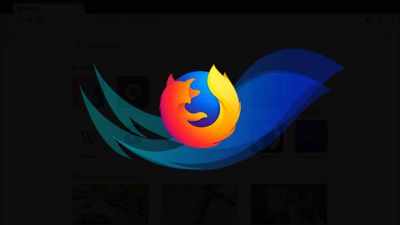 What that means is Firefox automatically switches to the twilight theme whenever the the macOS Dark Mode is active, making for a more uniform desktop application interface without requiring action on the user's part.
Meanwhile, support for variable fonts makes it possible for web designers to create typography using a single font file, rather than generating several files for variations of the same font.
Also listed in this release's changelog: Firefox Home (default new tabs) can now display up to four rows of top sites, Pocket stories, and highlights, while a "Reopen in Container" tab menu option appears for users with Containers that lets them choose to reopen a tab in a different container.
Lastly, disconnecting from the desktop version of Firefox Sync prompts the browser to ask if you want to wipe your Firefox profile, including passwords, history, cookies, and web data.
Firefox now has 300 million active users, according to Mozilla's weekly user activity report. If you're already a Firefox user, you should receive an automatic upgrade after restarting the browser. For everyone else, Firefox 62 is available for macOS as a free download directly from the Mozilla website.