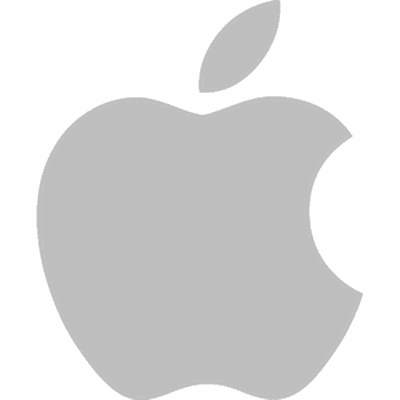 In its quarterly filing with the Securities and Exchange Commission (SEC), Apple this afternoon warned investors about the impact U.S. tariffs on Chinese goods could have on the company.
As Bloomberg points out, the document contains wording suggesting tariffs and other protectionist measures could "adversely affect" Apple's business, resulting in lower gross margin or products that are more expensive for consumers.
International trade disputes could result in tariffs and other protectionist measures that could adversely affect the Company's business. Tariffs could increase the cost of the Company's products and the components and raw materials that go into making them. These increased costs could adversely impact the gross margin that the Company earns on sales of its products.

Tariffs could also make the Company's products more expensive for customers, which could make the Company's products less competitive and reduce consumer demand. Countries may also adopt other protectionist measures that could limit the Company's ability to offer its products and services. Political uncertainty surrounding international trade disputes and protectionist measures could also have a negative effect on consumer confidence and spending, which could adversely affect the Company's business.
It is common for Apple's quarterly 10-Q filings to mention how the company might be impacted by political events, but prior documents have not specifically referenced trade disputes.
During yesterday's earnings call, Apple CEO Tim Cook elaborated on how trade disputes might affect the company. Cook said that of the three tariffs put in place on steel, aluminum, and $50B worth of additional goods from China, none impact Apple's products directly.
A fourth tariff on $200 billion in Chinese goods is up for public comment, and Cook said Apple is evaluating this tariff and will share details at a later date.
The original Apple Watch has been named in this latest proposal, alongside devices that include the Fitbit Charge and some Sonos speakers. Apple has already discontinued its original Apple Watch and newer Apple Watch models are not included.
Cook says that Apple does not think tariffs are the right approach to improving trade agreements and the company is planning to share its views with the Trump administration.
He also said that he was "optimistic" the tariff issue will get sorted out, and that Apple is hoping "calm heads prevail."
Note: Due to the political nature of the discussion regarding this topic, the discussion thread is located in our Politics, Religion, Social Issues forum. All forum members and site visitors are welcome to read and follow the thread, but posting is limited to forum members with at least 100 posts.