Apple's Stock Price Crosses $200 Mark to Reach New All-Time High
Apple shares crossed the $200 mark in intraday trading today, setting a new all-time high for the company's stock.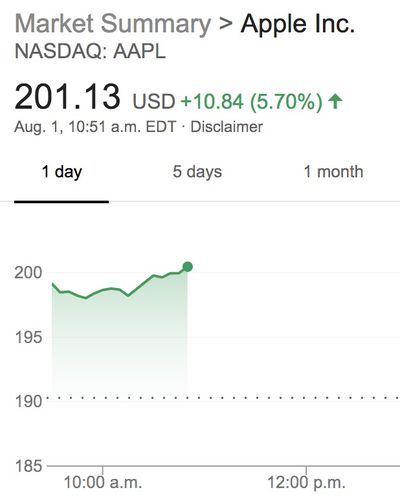 Apple's stock is up over five percent since the market closed on Tuesday, after the company reported a record-breaking $53.3 billion in revenue, meeting the high end of its guidance and topping Wall Street expectations.
All eyes are on the AAPL ticker as Apple hovers ever so close to a trillion dollar valuation, but the company's precise market cap can't be determined until Apple files its quarterly 10-Q form today with an updated total of outstanding shares.