Apple Outlines 2018 MacBook Pro Repair Options and Parts Availability
Apple has outlined repair options and parts availability for the new 2018 MacBook Pro in an internal document distributed to Apple Stores and Apple Authorized Service Providers on Friday and obtained by MacRumors.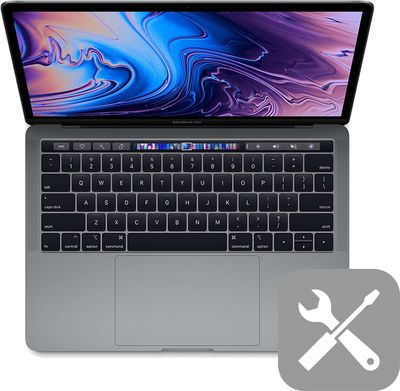 If a defective 2018 MacBook Pro is taken to an Apple Store, the Genius Bar will be able to mail it to an off-site Apple Repair Center, which will be able to repair minor components beginning in late July, and major components beginning in late September, according to the document, which doesn't specify the minor-major distinction.
Apple Stores and Apple Authorized Service Providers will only be able to perform limited on-site repairs until service inventory of replacement parts becomes available, as is often the case with a new Apple product:
Apple says the new 13-inch MacBook Pro with Touch Bar models have a "new" power adapter, with replacements available in late July. The adapter is still 61W, according to Apple's website, and its external design seems to remain the same, so any potential changes may be internal.

Keycap kits will be available in mid-August. Hopefully they will be needed less, as iFixit discovered the 2018 MacBook Pro has a thin, silicone barrier underneath each key, which they believe is to prevent dust and other particulates from causing keys to stick, repeat, or function inconsistently. Apple hasn't confirmed that theory, only saying the third-generation keyboards are quieter.

Other service parts will be available in late September.
MacRumors received this information from a reliable source, but repair options and service parts availability may vary based on store or repair shop, region, and so forth. These are only guidelines that are subject to change.
To initiate a repair, head to the Contact Apple Support portal, select Mac → Mac notebooks, select the category and type of issue, select Bring in for Repair, and book an appointment with an Apple Store or Apple Authorized Service Provider. There are also phone, chat, and email options for troubleshooting.