Apple's New App Store Guidelines Restrict Apps From Harvesting Data From iPhone Users' Friends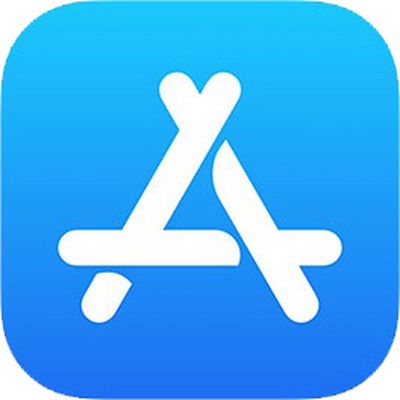 Apple last week updated its App Store Review Guidelines for developers after unveiling iOS 12, introducing rules for remote mirroring apps, banning cryptocurrency mining, and introducing clear rules to allow developers to provide free trials for paid apps.
At the same time, Apple also quietly expanded its data sharing rules, as Bloomberg points out, introducing strict new guidelines that prevent app developers from collecting user data to build advertising profiles or contact databases. The rules also prohibit apps from harvesting data from an iPhone user's contacts. From Apple's updated 5.1.2 data sharing guidelines:
(iii) Apps should not attempt to surreptitiously build a user profile based on collected data and may not attempt, facilitate, or encourage others to identify anonymous users or reconstruct user profiles based on data collected from Apple-provided APIs or any data that you say has been collected in an "anonymized," "aggregated," or otherwise non-identifiable way.

(iv) Do not use information from Contacts, Photos, or other APIs that access user data to build a contact database for your own use or for sale/distribution to third parties, and don't collect information about which other apps are installed on a user's device for the purposes of analytics or advertising/marketing.

(v) Do not contact people using information collected via a user's Contacts or Photos, except at the explicit initiative of that user on an individualized basis; do not include a Select All option or default the selection of all contacts. You must provide the user with a clear description of how the message will appear to the recipient before sending it (e.g. What will the message say? Who will appear to be the sender?).
The wording of the updated 5.1.2 guideline puts an end to secretive data collection techniques, where developers collect data from an iPhone user's contacts and then use it for marketing and advertising purposes. In the past, developers have used iPhone contact lists, which include phone numbers, email addresses, photos, and other information, for unsavory advertising and data collection purposes.
One developer explained to Bloomberg just how much data was accessible and how easily it could be obtained and abused without Apple's knowledge:
"The address book is the Wild West of data,'' the iOS developer said. "I am able to instantly transfer all the contacts info into some random server or upload it to Dropbox if I wanted to, the very moment a user says okay to giving contacts permission. Apple doesn't track it, nor do they know where it went.''
Developers are now expressly forbidden from using apps to build user profiles and contact databases and from misusing contact information and other sensitive user data. Apple has also prohibited apps from sending out mass texts to a user's contact list without explicit user permission. Developers who are caught breaking Apple's new data sharing rules may be banned from the App Store.
The full App Store Guidelines for developers can be viewed on Apple's website.