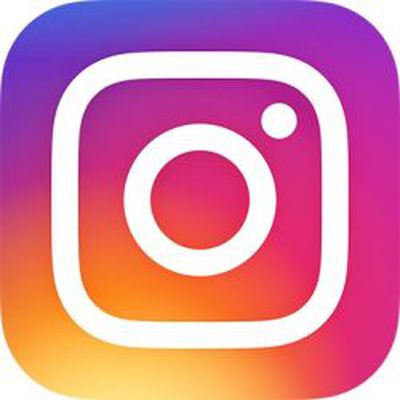 Instagram is gearing up to launch a hub for "longer-form video," according to multiple sources speaking with TechCrunch, in an effort to continue its competition with Snapchat and the "Discover" tab, as well as YouTube.
The dedicated space will feature scripted shows, music videos, and more, which will all be vertically shot and viewable in full-screen 4K on compatible smartphones.
The announcement could come as soon as June 20, and Instagram is meeting with social media stars and other video partners ahead of the reveal.
Videos are expected to be 5-15 minutes in length with a spotlight section highlighting popular videos, and a "continue watching" area for quickly jumping back into videos that users start but don't finish in one session.
Outside of the hub, these longer clips will be able to get featured on the creator's profiles near Stories Highlights at the top. It appears that there will be heavy oversight by Instagram, since creators won't be able to fully shoot and post these longer videos on their own, "as the section will only allow pre-made video uploads."
As of now, no name for the hub or where it will be located in the app have yet to be given. The sources did state that Instagram is planning to let creators eventually earn money off the videos through advertisements.

Instagram is preparing to unveil a home for longer-form video — a YouTube competitor and its take on Snapchat Discover. According to multiple sources, Instagram will offer a dedicated space featuring scripted shows, music videos and more in vertically oriented, full-screen, high-def 4K resolution.

The public shouldn't expect Netflix Originals or HBO-level quality. This is not "InstaGame of Thrones." Instead, the feature is more focused on the kind of videos you see from YouTube creators.
The push into longer videos for Instagram comes after Facebook debuted the "Watch" tab in its own app last year. In Watch, Facebook users can watch original TV shows, jump in on live broadcasts, save items to a watchlist, check out sports coverage, and more.
Snapchat's Discover tab has a "For You" section that highlights the latest Stories from publishers like the NBA, IGN, VICE, The New York Times, and more. Users can subscribe to these creators and get new updates pushed to a subscription box in the tab.
Instagram's long-form video hub will likely take ideas from both of these platforms when it launches later in the summer. Snapchat has had a rocky few months and seen its "slowest user growth rate ever" in the wake of the app's controversial redesign. As TechCrunch points out, "Instagram and its massive user count may be able to seduce publishers to bring longer videos to its app instead," just as it did with users and the Snapchat Stories format in 2016.