eBay today launched a sitewide savings coupon for Father's Day that takes 20 percent off "everything" on the online reseller's storefront, with a few exclusions including coins and paper money, gift cards and coupons, and real estate. Outside of these categories, you're free to apply the 20 percent off coupon to any other items today, including Apple products like the HomePod, down to a price of $252 for a refurbished model.
eBay explained that the coupon PICKDADSGIFT is valid until 7 p.m. PT tonight, June 6, and it applies to the purchase price of eligible item/items in a single transaction, not including shipping, handling, and taxes. That purchase price has to be $50 or more, and the 20 percent discount will be capped at a value of $100. You'll need to be an eBay member with a registered address located in the United States, Canada, Latin America, or the Caribbean to take advantage of the coupon as well.

Note: MacRumors is an affiliate partner with eBay. When you click a link and make a purchase, we may receive a small payment, which helps us keep the site running.
If you meet the criteria, you can essentially shop in any category (barring exclusions) on eBay to find something that might interest you for the discount. Once you find the item you want and it exceeds $50, click "Buy it Now," and before you complete your order type in PICKDADSGIFT in the "Gift cards, coupons, eBay Bucks" section of the checkout process and hit Apply.
For Apple-related items, the Daily Deals tech section is a good place to browse, and one notable savings compatible with the coupon today is a refurbished HomePod (White and Space Gray) for $252.00, down from $315.00. Sold by VIP Outlet, the refurbished speaker has a "Grade A Fully Functional" ranking, described as "Like New, Retail Ready."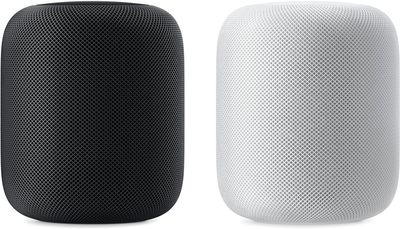 More details follow: "Condition has NO cosmetic defects, blemishes, dents, scratches or signs of age. GRADE A items have been restored to meet manufacturer quality standards." VIP Outlet provides a 90-day warranty with all refurbished devices and has a 30-day free return policy. Of course, there are also options for getting a brand new HomePod for around $280, down from the original $350 price tag.
As with any eBay reseller purchase, the savings come with the caveat of buying a device that might not be in brand new condition. Still, today's promo code is compatible across all of eBay, not just its Daily Deals section, so there are many brand new, new, or like new products that you could nab at a discounted price today. Other good browsing ideas include official eBay storefronts for Best Buy, Anker, Mophie, and similar Apple accessory and device sellers.
Head over to eBay to shop, and if you're interested make sure to place your order by tonight at 7 p.m. PT. For more sales information, be sure to visit our Deals Roundup.
Update: As Boatboy24 pointed out in the comments, Best Buy also has a good deal on an open box HomePod, available for $266.12 with the 20 percent off coupon, down from $321.99