Hundreds of Apple Screen Engineers and Execs Scoped Out New Tech at Display Week
Hundreds of Apple employees attended Display Week in Los Angeles, California this week to scout out new display technology that could be used in future products, reports Bloomberg.
Display Week is an event that's hosted by the Society for Information Display. It's aimed at connecting startups, influencers, innovators, technical experts, and others who are in the display field in some way.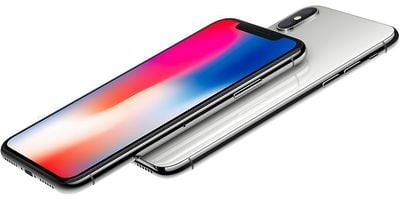 All of the major display companies were on hand to show off new technology, such as high-resolution VR headset displays, ultra high-resolution OLEDs, sound-emitting panels, full-color E-ink technology, and more.
A total of 369 Apple employees were registered to attend display week, up from 280 in 2017. Apple sent far more employees to the event than other tech companies did. Amazon, for example, sent 25, while Google sent 40 and Oculus sent 23.
DisplayMate's Ray Soneira, known for evaluating smartphone displays, told Bloomberg that Apple is "making a statement" by sending so many engineers. "Apple is trying to show the display industry that they're a top-tier screen developer now, in addition to being a buyer," he said. Apple recently made its first foray into OLEDs for iPhones with the iPhone X, and its displays are consistently rated as some of the best by Soneira.
According to Bloomberg, some Apple engineers at the event "appeared particularly interested" in virtual-reality headsets developed by Japan Display, while others closely examined new high-resolution panels from Samsung and displays that are designed to work well when wet.
Several of the Apple engineers who attended Display Week joined in on discussions covering display technology and augmented and virtual reality, though no secrets about future Apple products were unveiled.