2018 iPhones Again Said to Have Faster 18W USB-C Charger in Box
Apple's widely rumored trio of new iPhone models expected to be announced in September will feature 18-watt USB-C power adapters in the box for much faster wired charging, according to ChargerLab.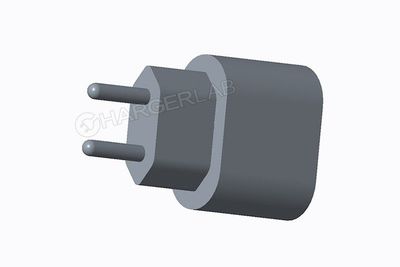 ChargerLab's render of European version of Apple's rumored 18W USB-C charger
The new, rounder-shaped power adapter would connect to an iPhone with a Lightning to USB-C cable, also expected to be included in the box, enabling much faster charging speeds than the tiny square-shaped 5W power adapter included with current iPhones. A render of the European version is shown above.
MacRumors tested the iPhone X with various third-party 18W wired chargers last year, for example, and found that the device reached a 79 percent charge after one hour. With a 5W charger, the iPhone X only reached a 39 percent charge in that time. We explained our methodology in detail in that article.
Today's report, based on information from "inside the production line," corroborates a post on Chinese social network Weibo that also claimed 2018 iPhones will come with an 18W USB-C charger and a Lightning to USB-C cable in the box. That report included drawings of what the North American charger may look like.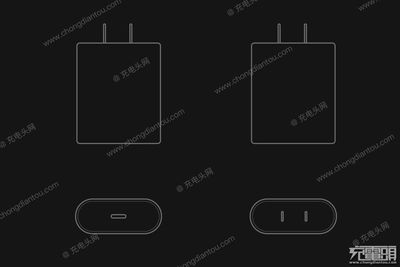 All in all, the new 18W power adapter would generally charge an iPhone at least twice as fast as the current 5W charger. Fast charging is supported by the iPhone 8, iPhone 8 Plus, iPhone X, and presumably future models, rumored to include a new iPhone X, a larger iPhone X Plus, and a lower-priced 6.1-inch iPhone.