Back in early 2016, the United States Federal Bureau of Investigation failed to pursue all possible solutions to unlock the iPhone 5c owned by San Bernardino shooter Syed Farook before demanding Apple's help accessing the device, reports Reuters.
The information was shared today in a report issued by the Department of Justice's Office of the Inspector General.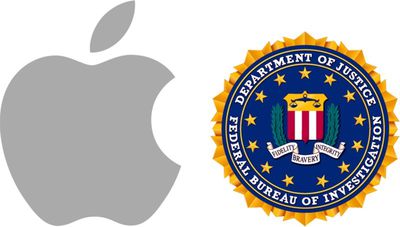 According to the report, the FBI's in-house unit that handles breaking into mobile devices did not begin looking for outside help to unlock Farook's iPhone until the night before the FBI demanded Apple's help through a court filing.
The FBI was aware that one of the vendors contacted at that point in time had "almost 90 percent completed" a technical solution that would allow the FBI access to the phone. The FBI, though, in its court filing with Apple at the time, said there were no other options for accessing the device.
A judge ended up ordering Apple to help federal investigators access the data on Farook's iPhone by creating a tool that would bypass the auto-erase function and allow investigators to submit an unlimited number of passwords to attempt to unlock the iPhone.
Apple, of course, opposed the order and refused to build such a tool, leading to a long and drawn out legal battle with the FBI that only ended when the FBI admitted it had indeed found another way to access the device.
Communication failures at the FBI were to blame, causing some officials to "misunderstand the status" of the FBI's efforts to open the device. That led to delays seeking help from the FBI and the vendor that was ultimately able to unlock the iPhone.
The report from the Department of Justice comes as some law enforcement officials are again pushing for backdoor access into electronic devices to aid in criminal investigations.
Both DOJ and FBI officials have been quietly meeting with security researchers to explore technology that would allow "extraordinary access" to encrypted devices like the iPhone without weakening a device's defenses against hacking.
Earlier this week, Apple's Craig Federighi reiterated Apple's stance that such a backdoor would be dangerous. "Weakening security makes no sense when you consider that customers rely on our products to keep their personal information safe, run their businesses or even manage vital infrastructure like power grids and transportation systems," he said.
Note: Due to the political nature of the discussion regarding this topic, the discussion thread is located in our Politics, Religion, Social Issues forum. All forum members and site visitors are welcome to read and follow the thread, but posting is limited to forum members with at least 100 posts.