Apple today released a new version of macOS High Sierra 10.13.3, which comes approximately one month after the first version of macOS High Sierra 10.13.3, an update that offered fixes for the Meltdown and Spectre vulnerabilities discovered in early January.
The new macOS High Sierra update can be downloaded directly from the Mac App Store or through the Software Update function in the Mac App Store on all compatible Macs that are already running macOS High Sierra.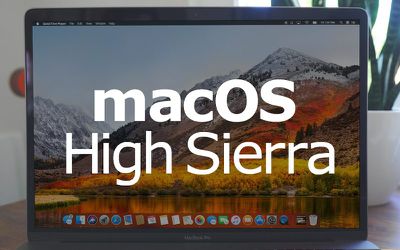 Today's update addresses a bug that causes apps like Messages to crash due to an inability to render a character in the Indian language Telugu. When sent or received, the character in question can cause an app like Messages or Safari to freeze up and become unresponsive.
There's also a separate macOS High Sierra 10.13.13 Supplemental Update for iMac Pros, which is designed to fix the Telugu bug on those machines.
Prior to today's update, the only fix in an app like Messages was to delete the entire conversation containing the buggy character. The update also impacted iOS 11.2.5, and Apple also released a new iOS 11.2.6 update to fix it.
Apple previously addressed the Telugu character bug in iOS 11.3 and macOS 10.13.4, but those updates are still in beta testing and won't be released until the spring. Apple last week promised a minor update to fix the bugs in the meantime.
Update: Apple released a second supplementary update for the iMac Pro in late February as iMac Pro users were not able to install the update.