Apple Confirms iPhone Source Code Leak is Real, But Says its Security Doesn't Depend on Secrecy
Source code for iBoot, a core component of the iPhone's operating system leaked on GitHub yesterday, raising concerns that the hackers and security researchers could dig into the code to find iOS vulnerabilities.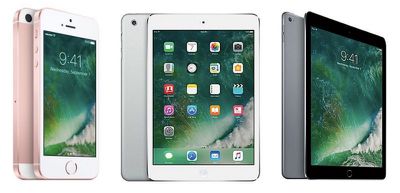 In a statement issued to MacRumors this morning, Apple confirmed the authenticity of the code but emphasized that it's for iOS 9, a three-year-old operating system that's been replaced with iOS 11 and is in use on only a small number of devices.
"Old source code from three years ago appears to have been leaked, but by design the security of our products doesn't depend on the secrecy of our source code. There are many layers of hardware and software protections built into our products, and we always encourage customers to update to the newest software releases to benefit from the latest protections."
Based on data from Apple's App Store support page for developers, iOS 11 is installed on 65 percent of devices, iOS 10 is installed on 28 percent of devices, and earlier versions of iOS, such as iOS 9, are installed on just seven percent of devices.
In addition to acknowledging that the leak contained real source code, Apple this morning also sent a DMCA takedown notice to GitHub this morning, successfully getting the code removed from the site.
The data that was shared on GitHub was incomplete so the iBoot code was not able to be compiled, but it did include a documents directory that offered up additional information relevant to iBoot, and combined, the data leak could make it easier to locate vulnerabilities to create new jailbreaks.
Average users should not need to be concerned about the leak, however, as Apple has many layers of protection in place, like the Secure Enclave, and does not rely on source code secrecy alone as a way to keep its users safe.
Security researcher Will Strafach, who spoke to TechCrunch, echoed what Apple had to say. He believes the source code is compelling because it provides an inside look into the inner workings of the bootloader, but ultimately, "Apple does not use security through obscurity," so there is nothing risky in the code.