macOS High Sierra 10.13.4 Displays Warnings When Opening 32-Bit Apps as Part of Apple's Phase Out Plan
Starting with macOS High Sierra 10.13.4, Apple is commencing with its plan to begin phasing out 32-bit apps on Macs. Apple has promised that macOS High Sierra will be the "last macOS release to support 32-bit apps without compromises."
After installing macOS High Sierra 10.13.4, which is now available in a beta testing capacity, when you open up an app that's a 32-bit app, you'll get a warning about its future incompatibility with the macOS operating system.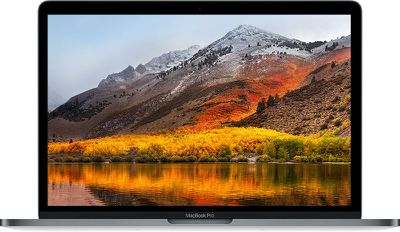 This is the first of many warnings Apple plans to provide as it works to put an end to 32-bit Mac apps, and this initial warning will only be shown one time for each app.
Apple's efforts to phase out 32-bit apps on Macs mirror the path it took when ending 32-bit app support on iOS devices. In iOS 10, Apple provided increasingly more insistent warnings to let users know that their apps wouldn't work with future versions of iOS before phasing out 32-bit support entirely in iOS 11.
As of January 2018, all new apps submitted to the Mac App Store must be 64-bit, and all apps and app updates submitted must be 64-bit by June of 2018. The next version of macOS after High Sierra will include "aggressive" warnings about 32-bit apps before they are phased out entirely.
Once 32-bit apps are phased out on Macs, they won't be able to be used at all, so users will need to find replacements for older 32-bit apps that aren't likely to be updated to 64-bit.