Apple Seeds Third Beta of iOS 11.2.5 to Developers [Updated]
Apple today seeded the third beta of an upcoming iOS 11.2.5 update to developers, two weeks after seeding the second beta and three weeks after releasing iOS 11.2.1, an update that introduced a fix for a HomeKit vulnerability.
Registered developers can download the iOS 11.2.5 beta from Apple's Developer Center or over-the-air once the proper configuration profile has been installed from the Developer Center.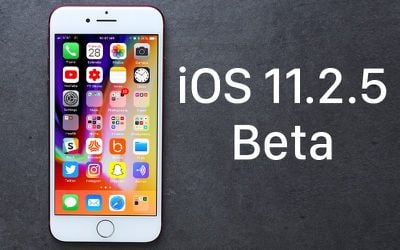 As of beta 2, iOS 11.2.5 includes a new feature that allows Siri to play daily news podcasts when queried about the news. Siri will offer up news shared by The Washington Post by default, but you can also choose to switch to Fox News, CNN, or NPR.
The new audio news feature is invoked when using Hey Siri or asking Siri about the news when using CarPlay or with headphones connected. If you activate Siri using the side button or Home button of a device, Apple news headlines are shown instead. It's not clear what other new features, if any, will be included in the iOS 11.2.5 beta. We didn't discover any other noticeable outward-facing changes in the first two iOS 11.2.5 betas, so it's possible this update focuses mainly on bug fixes and security improvements aside from the Siri news update.
If that's the case, we may not know the extent of what's in the update until it sees a public release. Apple is supposed to be releasing an iCloud Messages feature that was pulled from the iOS 11 release, but there has been no indication of when we can expect iCloud Messages to be reintroduced.
Update: Apple has also made a public beta available for public beta testers.