Samsung Aiming to Release Smart Speaker to Compete With HomePod in First Half of 2018
Like Apple, Samsung has been working on a smart speaker that will compete with the Amazon Echo and the Google Home, and the South Korean company is aiming to release it in the first half of 2018, reports Bloomberg.
Samsung's smart speaker sounds similar to the HomePod, with a "strong focus" on audio quality. Apple aimed to make the HomePod stand out with sound quality that beats out competitors like the Amazon Echo.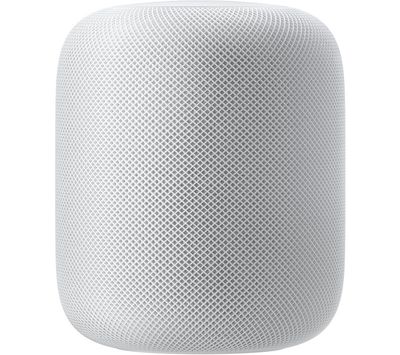 Apple's HomePod
One prototype in testing is said to be "between the size" of the newest Echo and the HomePod. It could come in different colors, including a matte black shade, and it has no screen but offers a light-up area on the top for visual feedback like the HomePod.
Similar to other products, the Samsung smart speaker will be able to control smart home accessories, and it will be controlled via voice assistant. It will feature built-in Bixby support, Samsung's voice-based AI solution.

Amazon's latest Echo


Samsung confirmed its work on a smart speaker to compete with the HomePod back in August of 2017. At the time, Samsung mobile president DJ Koh said the aim was to provide a "fruitful user experience at home with Samsung devices."
Samsung is considering a price of around $200 for the smart speaker, which would make it more affordable than Apple's $349 HomePod. If Samsung is indeed aiming for an early 2018 release, the smart speaker could come out around the same time as the HomePod.
Apple originally planned to introduce the HomePod in December, but has since delayed its release until 2018.