Apple Increases Mac Trade-In Values to Up to $2,500
Apple today increased its trade-in values for select Mac models released in 2009 and later. In partnership with buyback company Phobio, Apple now offers customers up to $2,500, compared to up to $1,500 previously.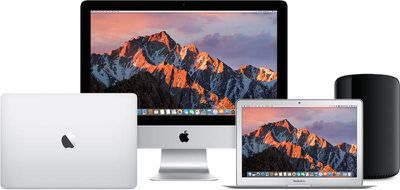 The new trade-in values in the United States are as follows:
• MacBook: up to $1,110
• MacBook Air: up to $430
• MacBook Pro: up to $2,500
• iMac: up to $2,500
• Mac Pro: up to $1,560
To determine how much credit you can receive, visit the Phobio website, enter your Mac's serial number, and answer a few questions about its current condition. Phobio will then provide an estimate based on the information provided.
If you accept the quote, you'll receive payment after your Mac has been inspected and its condition has been verified. The payment can be in the form of an emailed Apple Store gift card, PayPal deposit, or a virtual prepaid Visa card.
A maxed-out 2017 15-inch MacBook Pro with Touch Bar in good condition, for example, has a trade-in value of $2,510. A maxed-out 2016 15-inch MacBook Pro with Touch Bar in good condition is eligible for $1,460 credit.


Apple's trade-up program is convenient, but customers can get better resale value by selling their Mac on eBay or listing it in classifieds such as Craigslist or the MacRumors Marketplace, so long as you adhere to our rules and requirements.
Apple also offers up to $500 for select PCs. Meanwhile, Macs released earlier than 2009 are eligible for Apple's free Renew and Recycling program only.