Apple Design Chief Jony Ive Discusses iPhone X and Apple Park in New Interview
Apple design chief Jony Ive recently sat down for an interview with Smithsonian Magazine, where he once again discussed his work on Apple's newest campus, Apple Park, and the latest flagship iPhone, the iPhone X.
As he mentioned in a prior interview, Ive is excited about the design space at Apple Park because it will allow the entire design team to work together. Industrial designers, font experts, motion graphics experts, and computer interface designers will be able to come together to interact in new ways and share ideas.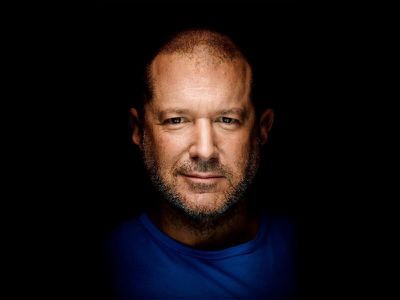 The design space will also feature several milling machines to create prototypes, which Ive believes are an integral part of the design process.
"I think you only really understand a material--its properties and attributes and, importantly, the opportunity the material allows--if you actually work it yourself," Ive says. "And the most remarkable point in the whole process is when you make the first model. We might like it, we might not, but the first model you make, everything changes."
On the subject of the iPhone X, Ive says its all-glass design and edge-to-edge display is something Apple "aspired to for years." In comparison, Ive critiqued older iPhone designs. "It now seems to me a rather disconnected component housed in an enclosure," he said of the iPhone 7 Plus.
The rest of the interview, which also includes anecdotes on Ive's childhood and the Apple Watch, can be read over on the Smithsonian website.
Along with his interview in Smithsonian Magazine, Ive today spoke about the future of design at the Hirshorn Museum in Washington, DC. The one-hour speaking engagement took place at 3:00 p.m. local time and appears to have covered many of the same topics that Ive spoke about in the interview.
"We have so much trust as a team, that we don't censor our ideas." - Jonathan Ive, Chief Design Officer of @Apple, describing the creative process and dynamics of his team, "The best ideas come from the quietest voice. If you're not listening, you'll miss it." #atHirshhorn pic.twitter.com/4dj1efGvs7 — Hirshhorn (@hirshhorn) November 29, 2017
Ive is also a 2017 honoree of the Smithsonian's American Ingenuity Awards, designed to honor revolutionary breakthroughs in the arts and sciences, education, and social progress.