Early Adopters Unbox iPhone X and Share Overwhelmingly Positive First Impressions
As customers around the world begin to receive an iPhone X, several early adopters have turned to the MacRumors discussion forums to unbox and share their first impressions of Apple's all-new flagship smartphone.
We've already seen iPhone X reviews from the media, but opinions shared by regular customers can provide additional insight. We've rounded up some early opinions about the iPhone X below, with very minor editing for clarity.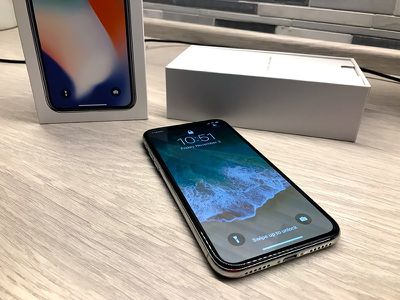 iPhone X photo via MacRumors forum member pudcraft
MacRumors forum member pudcraft shared an
overwhelmingly positive review
of the iPhone X. He said the device has a "very comfortable" overall size and an "absolutely beautiful" display. He added that Face ID is "really fast," but takes some time to get used to after upgrading from an older iPhone model.
It's fast. Like, really fast. I felt this took more getting "used" to than the removal of the home button. I am not used to lifting my phone and just swiping up because it is already unlocked. When I lift the device, I'm sort of expecting something, but without notifications displayed. I don't notice the unlock icon appear right away. Once you get used to it, it's as simple as lift and swipe up.
MacRumors forum member eoblaed said he tested Face ID while wearing a pair of polarized Maui Jim sunglasses, in conditions such as bright sunlight and partial shade while moving, and said "it worked every time."
"Same here!" replied kingneptune117. "I have a pair of Maui Jim Freight Trains. Face ID has no problems working with these sunglasses."


MacRumors user tatsumi upgraded from an iPhone 7 Plus and feels the iPhone X has "more comfortable one-handed usage," without compromising on camera quality or battery life. He said the TrueDepth camera system's sensor housing, often called the "notch," is something he "won't notice" going forward.
He added that the iPhone X's narrower screen width, equivalent to the iPhone 8, is something that he will need to get used to. MacRumors forum member Prissy likewise wrote that the iPhone X screen feels narrow.
A handful of threads have surfaced that claim the iPhone X's display is warmer with a yellower hue than previous iPhone models, even with True Tone and Night Shift turned off, and it may be more noticeable at certain viewing angles.
Apple shared a support document today that says if you look at an OLED display from an off-angle, you might notice slight shifts in color and hue. Apple said this is a characteristic of OLED display technology and is normal behavior.
In addition, there are some reports of possible isolated manufacturing defects, including a green line on one iPhone X's display and a piece of hair stuck behind the rear-facing camera lens of another. These types of issues generally pop up during any new iPhone launch, and affected customers should contact Apple.

iPhone X photo via MacRumors forum member nia820
MacRumors reader nia820 said he is
"impressed" with the iPhone X
, ranging from its glass finish and cameras to its OLED display and Face ID.
I've only had it for three hours but I'm already impressed by it. So glad I waited for the iPhone X instead of buying the iPhone 8. […] Let me tell you the camera doesn't do it justice. The color is much prettier in person. The glass really gives it a nice finish. The OLED display is absolutely gorgeous. Wish apple went OLED sooner. The colors have a nice balance. I've learned the swipe gestures already. Very easy to use. Face ID exceeded my expectations. I was wary of it, but it is snappy and quick to unlock my phone.
More first impression threads on the MacRumors discussion forums:
• "My iPhone X impressions so far" by Kart
• "Very impressed by the fast charging on the iPhone X" by The Game 161
• "Finally got mine!" by SIVIOKY