Eddy Cue Says He 'Disagrees Vehemently' With Those Who Believe Apple's Pace of Innovation Has Slowed
Just over a decade after the iPhone launched, and six years after Steve Jobs passed, some critics believe that Apple's pace of innovation has slowed. Unsurprisingly, Apple's services chief Eddy Cue doesn't share that opinion.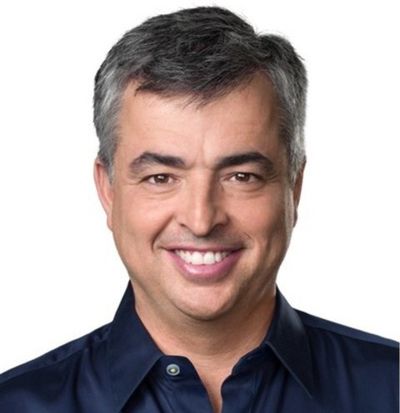 "I disagree vehemently with that and I think we've been incredibly innovative," said Cue, in a recent interview with Indian publication Livemint.
Cue pointed out that both the iPad and Apple Watch launched after the iPhone, while noting that revolutionary products take time. He also believes that Apple's work on Mac, macOS, and iOS has led the market.
Apple historically has a track record of coming out with industry-defining products, whether it's the Mac or iPhone or iPod. But over the past decade, there's a been perception that the pace of innovation and the pace at which Apple has come out with game-changing, breakthrough products has slowed somewhat. What do you have to say about that?

No way! First of all, the iPhone is 10 years old. That is the last decade. The iPad came after that and the Watch came after that. So, I disagree vehemently with that and I think we've been incredibly innovative. That doesn't even take into account the work that has been done on the Mac, iOS and MacOS, from that standpoint where I think we've led the market. When you think of the products that we've built over time, you own a lot of them. And you just assume that every year was a new product. But it wasn't. You can't do revolutionary new products, every two months or six months or whatever. They take time.
The rest of the interview was primarily focused on Apple's roadmap for India, which Cue described as a "very long-term opportunity."
Cue said Apple is focused on three areas in India, including the App Store, Apple Maps, and a bundle of other services such as iCloud and Apple Music. Of note, he said Apple is "working on" bringing Apple Pay to India.
The digital payments business is widely being seen as the biggest battleground in India now and in the near future. What are Apple's plans on that front?

Our head of Apple Pay, Jennifer Bailey, is here with me. And Apple Pay is something that we definitely want in India. The challenge with payment mechanisms is that there isn't really a lot of global scale. You deal with individual markets at a time … but India is one of those markets where we hope to bring Apple Pay to.
Cue said Apple doesn't have an exact launch date to announce for Apple Pay in India at this point since it's not "a 100 percent" yet.
In the full-length interview, Cue also reflects upon the leadership styles of past and present Apple CEOs Tim Cook and Steve Jobs, and on Apple's increasing efforts to produce original content.