Google pulled access to YouTube through Amazon's display-based Echo Show smart speaker on Tuesday, a move that appears to have angered Amazon and led to conflicting public statements by both companies over the sudden move.
"Currently, Google is not supporting Youtube on Echo Show." That's the message Alexa started giving Echo Show owners yesterday afternoon when they tried to access the video service. An Amazon spokesperson later confirmed to The Verge that YouTube was no longer available on Echo Show devices, and offered a statement implying that Google's decision had been an unwelcome surprise.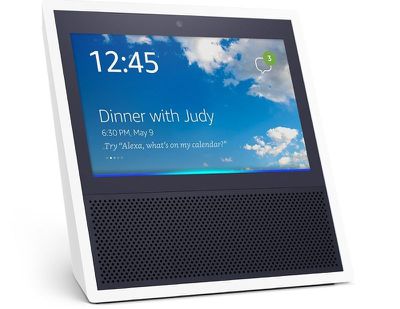 Google made a change today around 3 pm. YouTube used to be available to our shared customers on Echo Show. As of this afternoon, Google has chosen to no longer make YouTube available on Echo Show, without explanation and without notification to customers. There is no technical reason for that decision, which is disappointing and hurts both of our customers.
Google issued its own statement to The Verge shorty afterwards, contradicting Amazon's assertion that the move had been made without fair warning.

We've been in negotiations with Amazon for a long time, working towards an agreement that provides great experiences for customers on both platforms. Amazon's implementation of YouTube on the Echo Show violates our terms of service, creating a broken user experience. We hope to be able to reach an agreement and resolve these issues soon.
The move comes as a blow to Amazon's hopes for its Echo Show smart speaker, given that it has been marketed with a heavy emphasis on the device's display, which lets users see details related to their Alexa queries and watch online video – food recipes for instance, which are often hosted on YouTube.
Google's decision to pull access reflects similar moves by the company to protect its vision of how the YouTube service should function and appear to users. Earlier this month, Google forced popular iOS app ProTube off the App Store after serving the developer multiple takedown requests because it said the app violated YouTube's terms of service.