Kuo: If Face ID is 'Well Received,' It's Likely 2018 iPhones Will Fully Adopt TrueDepth Camera
KGI Securities analyst Ming-Chi Kuo this afternoon published a new research note for investors where he speculates about what Apple might do in future iPhones regarding Touch ID and Face ID. Investors, like many of us, are curious whether Apple plans to eliminate Touch ID in favor of Face ID, embrace a dual biometric solution, or swap back to Touch ID once a viable under display solution is available.
Kuo believes Apple's future plans will hinge on whether or not Face ID is well received by the public.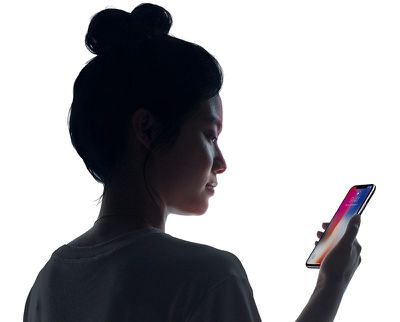 A key question on the minds of many investors is whether the new iPhone models to be launched in 2018 will support Touch ID (fingerprint recognition). We believe the key factors are: (1) whether or not Face ID (facial recognition) of iPhone X provide a positive user experience; and (2) the technical issues that Apple (US) will have to address with an under-display fingerprint solution. We believe Apple will replace the existing Home button-based Touch ID with the under-display solution for higher screen-to-body ratios, if it decides to bring back Touch ID.
Should Face ID be well received by consumers who purchase the iPhone X, Kuo believes there's a higher likelihood 2018 iPhone models will adopt the TrueDepth Camera and support Face ID.
Should Apple choose to return to Touch ID as either a dual biometric solution or a Face ID replacement should Face ID not fare well, Kuo believes any forthcoming Touch ID option will be built under the iPhone's display. 3D Touch, though, will make it challenging for Apple to develop an under-display solution.
This is because the iPhone's 3D Touch module makes the entire panel module even thicker, and could potentially undermine the scan-through performance of the under-display solution. If Face ID fails to impress consumers, Apple may turn its focus to the development of under-display solution. However, even if that happens, Apple will still have to find ways to overcome the aforementioned technical issue.
If Face ID does indeed go over well with consumers and makes its way into additional iOS devices in 2018, Kuo believes Apple's Android competitors will make an effort to speed up facial recognition development, boosting manufacturers who supply facial recognition components.
Face ID will be in the hands of consumers this November, following the launch of the iPhone X. As Face ID is a new biometric system, there have been a lot of questions and doubts about privacy, security, and functionality, but Apple's Craig Federighi has attempted to alleviate the uncertainty with a series of interviews.
In a recent discussion with Daring Fireball's John Gruber, Federighi said that once Face ID is in the hands of consumers, all of that uncertainty will just "melt away." The feature "just works," he says. "You don't even have to think about it."