Apple's Craig Federighi: Uncertainty About Face ID Will 'Melt Away' Once People Get iPhone X
Apple software engineering chief Craig Federighi today joined Daring Fireball's John Gruber on an episode of The Talk Show, where he likened uncertainties over Face ID to the concerns that customers expressed when Touch ID first launched in 2013 in the iPhone 5s.
Honestly, we're just all counting the days that customers can finally get their hands on these. Because I think just like with Touch ID, initially people thought oh, 'Apple's done something that's totally not going to work and I'm not a believer and I'm not gonna use this feature.'

Now everyone's worried because they can't imagine life without Touch ID. We're going to see exactly the same thing with Face ID.
In a discussion that revisited the on-stage gaffe that saw Face ID fail to authenticate his face during Tuesday's event, Federighi said he was shocked when it happened because the feature normally "just works." He went on to say he understands the uncertainty, but that it will "melt away" once people experience the product. "You don't even think about it," he said.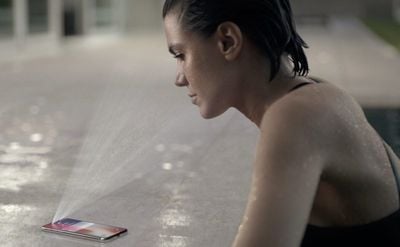 Federighi went on to say that as much as Apple loves Touch ID, Face ID is "that much better." He confirmed that Apple believes Face ID is the future of biometric authentication, with the caveat that there are settings where different biometric techniques or combinations of biometrics could make sense.
Much of the rest of the discussion covered the same topics that were discussed in Federighi's earlier interview with TechCrunch. Federighi reiterated that most sunglasses work with Face ID, aside from some that have coatings that block infrared. One way around that, he says, is to turn off the "attention aware" feature that requires eye contact for Face ID to unlock.
He also explained why users need to swipe to get past the lock screen of the iPhone X, rather than it opening directly with a facial scan - it's so you can still glimpse at the time, check your notifications, or get to the flashlight without the iPhone opening up to the Home screen. The swipe and scan are simultaneous with no real waiting period or delay.
One last little tidbit -- with the feature that allows you to disable Face ID temporarily by pressing the side button and the volume buttons, it also takes a screenshot because the gestures are the same. Apple's looking into fixing that by deleting the screenshot when a press and hold gesture is detected.
Federighi's full interview with John Gruber can be listened to on The Talk Show.