Kuo: Apple Watch Series 3 Demand Higher Than Expected as iPhone X Anticipation Cannibalizes iPhone 8 Pre-Orders
Demand for Apple's high-end flagship iPhone X is "very likely" to cannibalize iPhone 8 pre-orders, predicts KGI Securities analyst Ming-Chi Kuo in a note sent out to investors this morning.
iPhone pre-orders traditionally sell out in September due to high demand, but this year, many models of the iPhone 8 and the iPhone 8 Plus were available for launch day delivery through the weekend, and continue to remain readily available for launch day pickup in Apple retail stores.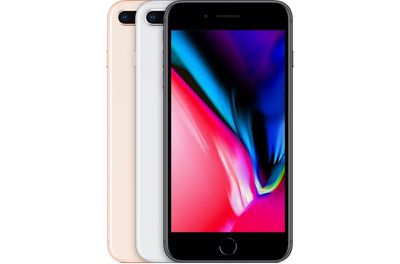 Kuo, like many of us, believes this is because many customers are awaiting the iPhone X. KGI is "positive on demand" for iPhone X and believes the market will be conservative on iPhone 8 and its suppliers in the near term. High demand for iPhone X, which does not launch until November, could impact Apple's fourth-quarter earnings results.
Historically, it takes 3-6 weeks or more to ship new iPhone models after they are available for preorder, due to initial tight supply and robust demand. However, our latest review indicates it will take less than 1-2 weeks for the iPhone 8. We believe this is because there is a strong likelihood that iPhone X demand will cannibalize iPhone 8 pre-orders
As for the Apple Watch Series 3, Kuo says demand for the LTE version of the device was "significantly stronger" than expected, perhaps due to the "low premium of $70" over the non-LTE version of the watch.
He believes pre-order weighting of the GPS + Cellular version of the Apple Watch to be 80 to 90 percent over the non-LTE version, though that prediction does seem somewhat questionable given the limited number of countries where the LTE version of the device was available for purchase.
Before the media event, we forecasted the production weighting of the GPS + Cellular version would be 30-40%. However, the pre-order website shows shipments of this version are taking much longer than those of the GPS version (3-4 weeks, from shipments launch day of September 22). We estimate the preorder weighting of the GPS + Cellular version is 80-90%.
Apple Watch Series 3 models equipped with LTE began selling out within 15 minutes of when pre-orders became available for the device on Friday, September 15. It will now take a good three to four weeks to get one of the LTE Apple Watch models, with no in-store pickup available at this time.
The first iPhone 8, iPhone 8 Plus, and Apple Watch Series 3 orders will begin arriving to customers on September 22, the official launch date for the devices.
Apple plans to begin accepting pre-orders for the radically redesigned iPhone X on October 27 ahead of a November 3 launch date.