iPhone 8 and iPhone X Don't Support T-Mobile's Upcoming 600 MHz LTE Network
Apple's iPhone 8, iPhone 8 Plus, and iPhone X are not compatible with LTE Band 71, aka T-Mobile's new 600 MHz spectrum the company plans on rolling out in the United States as soon as this year.
All new iPhone models in the United States support FDD-LTE Bands 1, 2, 3, 4, 5, 7, 8, 12, 13, 17, 18, 19, 20, 25, 26, 28, 29, 30, and 66, and TD-LTE bands 4, 38, 39, 40, and 41, according to the Tech Specs page for the devices.
Support for additional bands can't be added retroactively, so Apple's devices will not work with LTE Band 71 until support is added to future iPhones.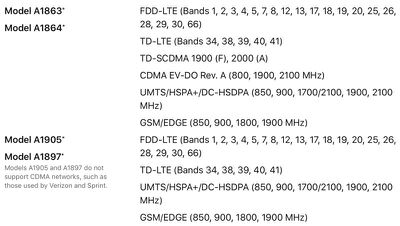 T-Mobile purchased the 600 MHz spectrum in an FCC auction in April of 2017. Shortly after, T-Mobile announced plans to use the spectrum to deliver 5G coverage starting in 2019, but later said it would use the spectrum to improve its network in rural America starting this year.
Unfortunately, by the time T-Mobile purchased the spectrum and announced plans for rapid implementation, the LTE chips and the hardware for the iPhone 8, iPhone 8 Plus, and iPhone X were likely already secured, giving Apple no time to build in support for a newly announced LTE band.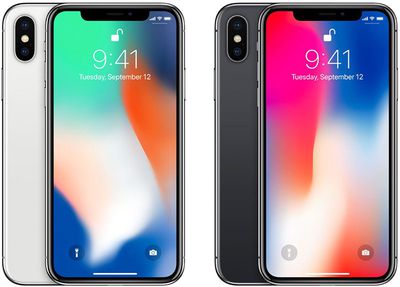 T-Mobile in August activated the first 600 MHz LTE site in Cheyenne, Wyoming and has said it will deploy the spectrum at a "record-shattering pace" with plans to roll out 600 MHz sites in Wyoming, Northwest Oregon, West Texas, Southwest Kansas, the Oklahoma panhandle, Western North Dakota, Maine, Coastal North Carolina, Central Pennsylvania, Central Virginia, and Eastern Washington, but whether T-Mobile will hit that goal and get 600 MHz support in those locations by the end of 2017 remains to be seen.
As Peter Cohen points out, deploying the 600 MHz network is a complicated, time-consuming process that will span several years, so most iPhone 8, 8 Plus, and X users won't be heavily affected by the lack of support for the new LTE band at this time.
Like every other carrier, T-Mobile is entirely dependent on a nationwide industry of independent cellular tower owners, operators and technicians to get their hardware deployed. Even if T-Mobile had unlimited funds to get a 600 MHz network up and running, there simply aren't enough people in the industry who can climb the towers, install the new hardware, test it and get it working for them. What we're talking about is a huge infrastructure effort that goes way beyond just flipping a switch and turning it on.
T-Mobile says Band 71 adds increased building penetration and covers greater distances. When used in metro areas, it improves in-building coverage, and in rural areas, it improves the company's LTE footprint.
There are no existing devices that support T-Mobile's new spectrum at this time. Like Apple's newest devices, for example, Samsung's Galaxy S8 and new Galaxy Note 8 do not offer support. T-Mobile has said that LG and Samsung will launch devices compatible with the spectrum by the end of the year, and LG's upcoming LG V30 will be one of the first devices to support it.