Though not mentioned on stage at today's event, both the iPhone X and the iPhone 8 are "fast-charge capable," which means the two devices can be charged to 50 percent battery life in 30 minutes.
Unfortunately, that fast-charging feature is not available using accessories that are sold alongside the two devices. To charge at that level, the iPhone X and the iPhone 8 need to be plugged into Apple's 29W, 61W, or 87W USB-C Power Adapters, which are sold alongside its USB-C MacBook and MacBook Pro models.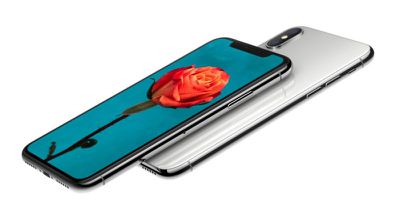 The least expensive USB-C Power Adapter is the 29W version for the MacBook, priced at $49. The 61W USB-C Power Adapter for the 13-inch MacBook Pro is $69, and the 87W USB-C Power Adapter for the 15-inch MacBook Pro is $79.
To go along with the USB-C Power Adapter, a USB-C to Lightning Cable is also required. Apple charges $25 for a 1 meter cable and $35 for a 2 meter cable.
That means the cheapest solution for fast charging is going to cost iPhone owners an additional $74.
Both devices also support wireless charging using Qi-compatible wireless charging accessories. Product listings for the Belkin and Mophie wireless charging accessories say that high-speed wireless charging (7.5 watts) will be enabled via an update coming later this year, but it won't match the fast-charging speeds available through the USB-C power adapter.
As for battery life, the iPhone X offers two hours of battery life over the iPhone 7, while the iPhone 8 and 8 Plus continue to offer the same battery life.