Apple Ends Its Annual Music Festival in London
Apple has confirmed to Music Business Worldwide that its annual Apple Music Festival has ended after a decade-long run.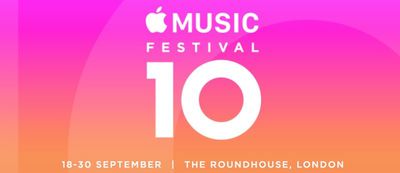 Apple Music Festival, known as iTunes Festival prior to 2015, was a free annual concert series that saw big name artists and bands like Elton John, Coldplay, Justin Timberlake, Ozzy Osbourne, Florence + The Machine, Pharrell Williams, and Usher performing at the Roundhouse in London, England.
Other notable performers over the festival's ten-year history included Amy Winehouse, John Legend, Snow Patrol, David Guetta, Paul Simon, Calvin Harris, Ellie Goulding, Jack Johnson, Katy Perry, Lady Gaga, Linkin Park, Arctic Monkeys, Paramore, Alicia Keys, Adele, Bruno Mars, Kings of Leon, and Ed Sheeran.
Roundhouse appears to have been sending out emails already that confirm Apple Music Festival will not be hosted in 2017.
Apple Music Festival performances were broadcast live and on-demand through Apple Music since 2015. U.K. residents could apply to win tickets to the Apple Music Festival on Apple Music and through various media partners.
Apple didn't provide a reason for ending the annual music festival, and it didn't comment on the possibility of it returning in 2018 and beyond.