Facebook's iOS app is today being updated with a new feature that will let users take 360-degree photos using the camera function directly within the Facebook app, reports
TechCrunch
.
Facebook has
supported 360-degree images
for some time, but it previously required users to take a panoramic photo with their smartphone or use a separate app.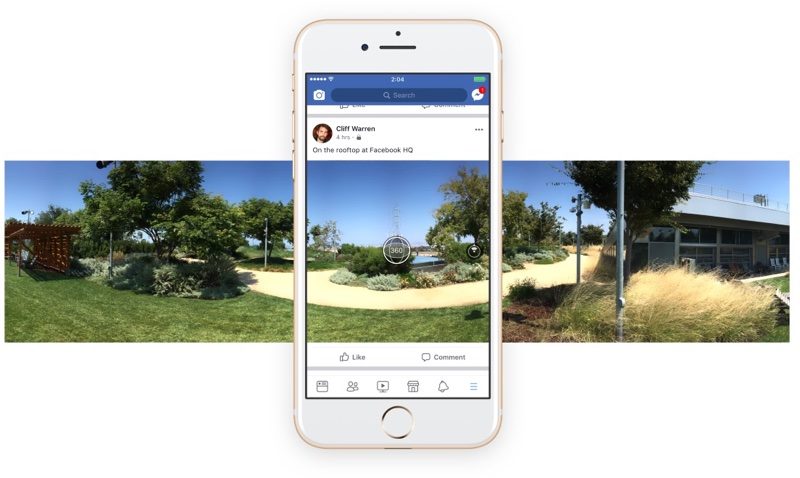 Now users can open the camera, choose the 360 Photo option, and then follow the on-screen instructions to create a panoramic image in the Facebook app.
360-degree photos can be set as Cover Photos, and support tagging friends and zooming. The new 360-degree photo functionality is rolling out to iOS and Android users starting today.