Sling TV announced its first in-browser desktop content player on Tuesday. Using the latest version of Google Chrome, subscribers to the streaming television platform can log in at sling.com to access their favorite content and start playback right from within the browser.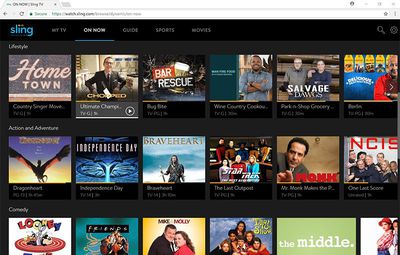 It's not yet clear at what quality the content is played within the browser, but Sling TV customers watching on Google Chrome do get access to popular features like "My TV", the "Continue Watching" ribbon, account settings, parental controls, and more.
Sling TV cautions that the Chrome in-browser player is still a beta version, but no app, plug-in or flash player download is necessary.
The service says it will continue to roll out additional features as the browser player matures, including access to cloud DVR and a grid guide. For more information on Sling TV-supported devices, visit sling.com/devices.