EENA, short for the European Emergency Number Association, has called on Apple to integrate a solution called Advanced Mobile Location into iOS to improve the safety of iPhone users in emergency situations.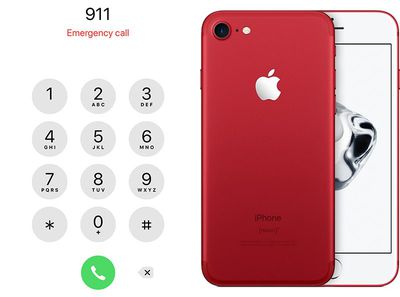 Advanced Mobile Location recognizes when an emergency call is made and, if not already activated, activates a smartphone's GPS or Wi-Fi to collect the caller's precise location information. The handset then sends an automatic SMS to the emergency services with the caller's location, before turning the GPS off again.
For months, EENA said it has tried to establish contact with Apple to work on a solution that automatically provides accurate location derived from iPhones to emergency services and rescuers, but with no result so far.
Advanced Mobile Location is allegedly up to 4,000 times more accurate than current emergency systems, which rely on cell tower location with a radius of up to several miles, or assisted GPS, which can fail indoors. EENA lists several real scenarios where AML's location accuracy was less than 12 meters.
Last year, Google implemented a new AML-based solution called
Emergency Location Service
into Google Play services that automatically works on Android smartphones running its Gingerbread operating system or newer.
AML also must be supported by carriers. EENA said the service is fully operational in several European countries, including the UK, Estonia, Lithuania, Austria, and Iceland, as well as New Zealand, on all mobile networks.
In terms of privacy, Google said it never sees or handles the precise location obtained by its Emergency Location Service feature. Instead, the location is sent from the smartphone to emergency services only when a user explicitly places an emergency call, either directly or through their mobile network.
EENA said AML has saved many lives by more accurately pinpointing a person's position. Accordingly, several minutes of time can be saved, according to the European Telecommunications Standards Institute:
Ambulance Service measurements show that, on average, 30 seconds per call can be saved if a precise location is automatically provided, and several minutes can be saved where callers are unable to verbally describe their location due to stress, injury, language or simple unfamiliarity with an area.
EENA said it recognizes the efforts of Apple to improve the safety of its customers. It acknowledged the SOS functionality of the Apple Watch, which can automatically send the location of a caller to a specified contact. However, it believes the location should be sent to emergency services and rescuers as well.
Apple certainly cares about the safety of its customers. It doesn't appear to have publicly provided a reason against supporting AML.
Via: The Next Web