Jony Ive Talks Apple Park, Scoffs at Claim of New Campus Contributing to Local Tree Shortage
WSJ. Magazine has shared a lengthy interview with Apple design chief Jony Ive about Apple Park, the company's new headquarters in Cupertino, California, revealing a few new anecdotes about the all-new campus and the exhaustive architectural process that has gone into constructing it.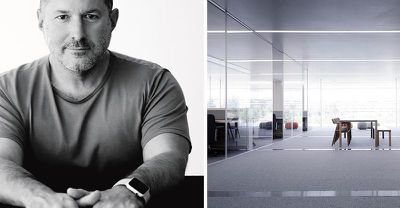 Ive, for instance, reportedly scoffed at a recent article claiming Apple Park has contributed to a tree shortage in the San Francisco Bay Area.
Ive takes offense at the idea that he hasn't already thought of every detail during the years of planning Apple Park. He scoffs at an article claiming that Apple contributed to a tree shortage in the Bay Area by buying up so many plants for the campus, "as if we'd got to the end of our project and we thought, Oh, we'd better plant some trees." Apple began working with an arborist years ago to source trees, including varieties that once made up the bountiful orchards of Silicon Valley; more than 9,000, many of them drought-resistant, will have been planted by the time the campus is finished.
The report also mentions that Ive's design team will be among the last to move into the new headquarters this fall. Employees began moving over from Apple's existing Infinite Loop campus in April, and when the transition is completed, the spaceship-like campus will reportedly house some 12,000 workers.
Apple Park's fourth floor is where the company's executives will be situated, including Ive's design studio, along with the Apple Watch team and part of the group working on Siri, according to the report. Apple's Mac and iPad divisions will be interspersed with software teams on the middle levels, it adds.

Apple Park has open workspaces with desks that can be raised to standing level at the push of a button (Image: WSJ)
Apple Park's main cafeteria, which will reportedly serve some 14,000 lunches a day, is a four-level atrium with massive 440,000-pound glass doors. Apple employees have to pay for food, but at a somewhat subsidized rate, the report said. For perspective, some tech companies like Google offer entirely free meals.
Outside, the green space within Apple Park's inner circle will play host to Apple's iconic "beer bashes" on Friday afternoons, which often include featured performances. Here, more than 9,000 trees, many of them drought-resistant, will supposedly have been planted by the time the campus is finished.
Some of the trees will be regularly harvested to provide fruit for the campus kitchen, according to the report.
WSJ. Magazine's complete interview is a worthwhile read for those interested in learning more about Apple Park. A handful of drone operators have also been filming monthly videos that provide a closer look at the new headquarters and its surrounding facilities throughout the construction phase.