Apple Reportedly Working With Chinese Manufacturer of Electric Vehicle Batteries
Apple is quietly working with Chinese battery manufacturer Contemporary Amperex Technology Limited on automotive battery research and development, according to Shanghai-based Yicai Global.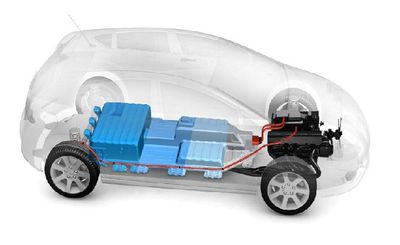 The report, citing unnamed sources, claims the two companies have signed a confidentiality agreement to work together on a "scheme" related to the field of batteries, but no specific details were provided.
CATL was founded in 2011 as a spinoff of Amperex Technology Limited, a large supplier of batteries for iPhones and other Apple products.
The company, based in Ningde, China, describes itself as a leader in lithium-ion battery research and development, including battery cells, materials, and recycling. CATL says it currently has more than 3,700 full-time R&D personnel from a number of well-known universities and laboratories around the world.
CATL claims it has been the world's third largest manufacturer of hybrid and electric vehicle batteries for the past two consecutive years, behind Chinese rival BYD and Panasonic, which supplies Tesla with batteries. The company's lithium-ion batteries are used in both passenger vehicles and buses.
The purpose of Apple's involvement with CATL remains unknown, as the iPhone maker reportedly abandoned plans for its own electric vehicle, at least temporarily, last year. Apple has instead emphasized its interest in autonomous technologies.
"We're focusing on autonomous systems," said Tim Cook, Apple CEO, in an interview with Bloomberg Television's Emily Chang last month. "It's a core technology that we view as very important."
In recent months, Apple has pivoted to an autonomous driving software platform being developed under the leadership of Bob Mansfield. Apple has been testing its self-driving software using a fleet of Lexus SUVs, which have been spotted on streets in California after Apple received a permit from the DMV.
CATL plans to increase its battery output to 50 gigawatt hours by 2020, which could make it one of the industry's two largest manufacturers. The other, Tesla, expects total output from its Gigafactory in Nevada to reach at least 35 gigawatt hours, with the potential for up to 150 gigawatt hours, by 2020.
The company's other goals by 2020 include significantly reducing battery costs, improving energy density, and increasing the speed of charging. Last year, it demonstrated a 4C fast-charging solution that takes only 15 minutes to charge a lithium-ion electric vehicle battery to the 90 percent level.