Apple CEO Tim Cook Attributes a 'Pause' in iPhone Purchases to 2017 iPhone Rumors
During today's second quarter earnings call, Apple CEO Tim Cook said Apple was seeing a "pause" in purchases of the iPhone, which he attributed to "earlier and much more frequent reports about future iPhones."
The comment came in response to a question about a 451 research survey, which mentioned a nine year low in iPhone purchase intent. Cook said he hadn't read the survey in depth, but explained Apple was seeing slower iPhone sales.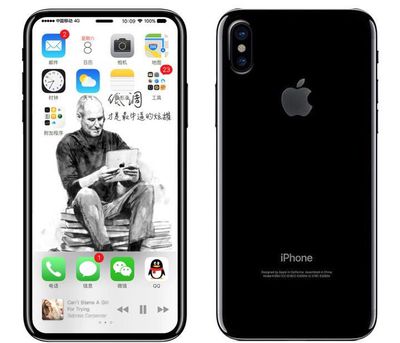 I only glanced at it and so I haven't had time to study it, but in general, what we are seeing... we're seeing what we believe to be a pause in purchases on iPhone, which we believe are due to the earlier and much more frequent reports about future iPhones. And so that part is clearly going on, and it could be what's behind the data. I don't know, but we are seeing that, in full transparency.
Rumors about the iPhone 8, coming in 2017, started before the iPhone 7 and the iPhone 7 Plus were even released, despite Apple's ever-increasing focus on secrecy. Major changes are rumored to be in the works for the 2017 iPhone, and those changes have been difficult for Apple to keep quiet.
The device is expected to feature the biggest overhaul to the iPhone in a number of years, with an edge-to-edge OLED display with no Home button, a glass body with stainless steel frame, Touch ID embedded under the screen, new biometric features, a revamped camera, and more.
With the number of rumors circulating about improvements coming to the iPhone, it should come as no surprise that customers are holding off on an iPhone purchase until 2017, when the entirely revamped iPhone debuts.