Apple's "Other Products" category, which includes the Apple TV, Apple Watch, Beats products, iPod, and Apple-branded and third-party accessories, is seeing solid growth according to Apple's Q2 2017 earnings results.
Revenue from "Other Products" was at $2.87 billion during the quarter, up from $2.19 billion in the year-ago quarter.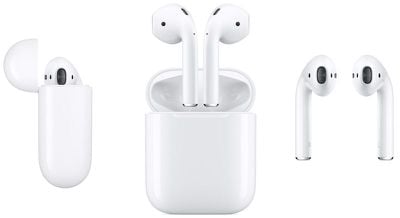 Apple Watch sales doubled year-over-year during the holiday quarter, and according to Apple CEO Tim Cook, the response to AirPods has been "great." Cook says that demand for AirPods continues to significantly exceed supply, and that Beats growth is also "very strong."
"Combine Apple Watch, AirPods, and Beats and our revenue from wearable products in the last four quarters was the size of a Fortune 500 company," said Cook.