The Australian Competition and Consumer Commission (ACCC) today issued a determination that again denies authorization for the major banks in the country to work together to negotiate with Apple to gain access to the NFC chip within iOS devices.
Commonwealth Bank of Australia, Westpac Banking Corporation, National Australia Bank, and Bendigo and Adelaide bank had asked for permission to collectively bargain with Apple and boycott Apple Pay. According to the ACCC, the request was denied because the potential benefits do not outweigh the detriments, and there were concerns that the collective bargaining could reduce or distort competition in a number of markets.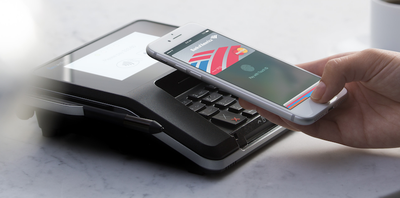 The Australian banks have been aiming to get access to the NFC chip in the iPhone, which would allow their own payments services to work on iOS devices alongside Apple Pay. Apple does not allow third-party access to the NFC chip because of security concerns, leading Apple to urge the ACCC to deny the request.
The banks argued that access to the NFC chip in the iPhone would allow them to offer competing wallets, which would lead to increased competition and consumer choice in digital wallets and increased innovation and investment in digital wallets.
"This is currently a finely balanced decision. The ACCC is not currently satisfied that the likely benefits from the proposed conduct outweigh the likely detriments," ACCC Chairman Rod Sims said.
With the request for collective negotiations shut down, Australian banks that are holding out against Apple Pay will each need to negotiate individually with Apple. Following the ACCC's statement, the banks released a joint statement calling the decision disappointing.
Thus far, the banks involved in the dispute have resisted implementing Apple Pay, and it's not clear if today's decision will result in a meaningful change. While Apple Pay has been available in Australia for quite some time through partnerships with American Express and ANZ, the many Australians who bank with the three major banks involved in the dispute do not have access to Apple Pay.