On Wednesday we reported that Apple had become the target of a ransom threat, with hackers claiming to have access to more than 600 million iCloud accounts. A group known as the "Turkish Crime Family" said they would reset and wipe the accounts unless Apple paid them $150,000 in Bitcoin by April 7.
Apple responded to the threat by stating that there had not been any breach of its systems, and that if hackers did have access to iCloud accounts then it could only be because of compromised third-party services.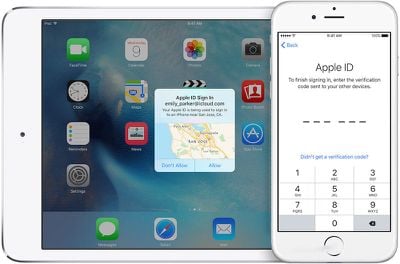 Yesterday, ZDNet said it had received a set of 54 account credentials from the hacker group for "verification" and subsequently reported that all of the accounts were valid, based on a check using Apple's online password reset function.
The accounts include @icloud.com addresses dating back to 2011, as well as legacy @me.com and @mac.com domains from as early as 2000. The list of credentials is said to contain email addresses and plain-text passwords separated by a colon. According to Troy Hunt, data breach expert and owner of notification site Have I Been Pwned, this would suggest the data could have been aggregated from various sources.
ZDNet worked to contact each account holder via iMessage to confirm their password, and found that many of the accounts are no longer registered with Apple's messaging platform. However, of those that could be contacted, 10 people – all based in the U.K. – confirmed that the passwords were accurate, and they have changed them as a result.
When pressed about the original source of the data, the hackers claimed that it was "handled in groups" without explaining how or why. The hackers also refused to hand over a U.S.-based sample of accounts.
All of the people with compromised accounts said that until now, they had never changed their iCloud passwords before. One person said that the password he confirmed with ZDNet was no longer in use as of about two years ago, which narrows down the possible date of a breach or multiple breaches to somewhere between 2011 and 2015.
Most of the people confirmed that they used their iCloud email address and password on other sites, such as Facebook and Twitter. However, three people said that their iCloud email address and password were unique to iCloud, and were not used on any other site. Also, two people claimed someone had tried to reset their iCloud passwords in the past day.
It's unclear if the sample provided is representative of the wider pool of credentials the hackers claim to have, but based on its communications with the group, ZDNet suspects that its members are "naïve and inexperienced" and primarily seeking publicity.
Given that Apple has denied a breach, the account information may have been obtained from a major hacking incident, such as the one that befell Yahoo. iCloud users who have the same username and password that was used for both a hacked site and for iCloud should change their passwords immediately.
Anyone else concerned about the hacking claims should change their password and consider using two-factor authentication to secure their Apple ID credentials. Apple has said that it is "actively monitoring to prevent unauthorized access to user accounts and are working with law enforcement to identify the criminals involved".