Apple Says WikiLeaks CIA Documents Are Old and Exploits Have Been Fixed
In response to a series of CIA documents leaked this morning that outline exploits the government used to gain access to Macs and iOS devices, Apple gave a statement to TechCrunch claiming that the documents are old and that the vulnerabilities outlined in the leak have long since been patched.
Apple says the iPhone vulnerability only affected the iPhone 3G and was fixed in 2009, while all Mac vulnerabilities were fixed in Macs launched after 2013.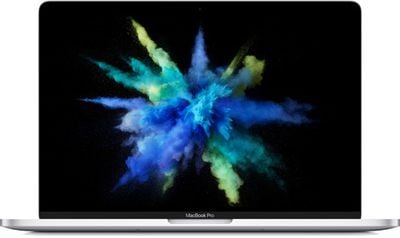 We have preliminarily assessed the Wikileaks disclosures from this morning. Based on our initial analysis, the alleged iPhone vulnerability affected iPhone 3G only and was fixed in 2009 when iPhone 3GS was released. Additionally, our preliminary assessment shows the alleged Mac vulnerabilities were previously fixed in all Macs launched after 2013.

We have not negotiated with Wikileaks for any information. We have given them instructions to submit any information they wish through our normal process under our standard terms. Thus far, we have not received any information from them that isn't in the public domain. We are tireless defenders of our users' security and privacy, but we do not condone theft or coordinate with those that threaten to harm our users.
The new documents, part of an ongoing "Vault 7" leak focusing on the United States Central Intelligence Agency, were released by WikiLeaks this morning. Codenamed "Dark Matter," the documents primarily covered techniques for exploiting and accessing Macs through a peripheral device like a USB stick.
An iPhone exploit, called "Night Skies 1.2," was also featured, adding to the range of "Year Zero" iPhone exploits that were shared by WikiLeaks last week.
All of the Dark Matter and Year Zero documents can be found on WikiLeaks. Additional Apple-related hacks and exploits may surface as the Vault 7 series continues, and it will take time for security analysts and experts to determine the impact of the leaks.
While Apple says all of the exploits have been patched, its results are preliminary. Should any remaining exploits be unaddressed, Apple will undoubtedly fix them quickly.
Note: Due to the political nature of the discussion regarding this topic, the discussion thread is located in our Politics, Religion, Social Issues forum. All forum members and site visitors are welcome to read and follow the thread, but posting is limited to forum members with at least 100 posts.