FCC Chairman Encourages Activation of the FM Radio Receiver Built Into Your iPhone
FCC chairman Ajit Pai has advocated for the activation of FM radio receivers built into nearly every smartphone, as part of opening remarks he made at the Future of Radio and Audio Symposium in Washington D.C. yesterday.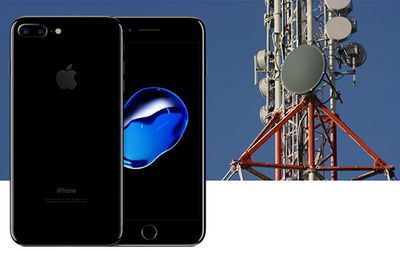 Many smartphones sold today, including iPhones, have an FM receiver built into the LTE modem that would allow people to listen to FM radio over the air; however, many carriers and phone makers have not enabled the functionality, forcing users to use an app to stream FM radio over Wi-Fi or cellular data.
Pai cited a NAB study that found only 44% of the top-selling smartphones in the United States had activated FM receivers as of last year. The vast majority—94%—of the non-activated smartphones are iPhones, according to the study.


"We could be doing a lot better," said Pai, who was appointed as FCC chairman last month. "It seems odd that every day we hear about a new smartphone app that lets you do something innovative, yet these modern-day mobile miracles don't enable a key function offered by a 1982 Sony Walkman."
The activation of FM receivers in iPhones would have several benefits, including battery life savings, less data usage, and most importantly, the ability to receive emergency alerts over radio without service.
"You could make a case for activating chips on public safety grounds alone," added Pai. "The former head of our Federal Emergency Management Administration has spoken out in support of this proposal. The FCC has an expert advisory panel on public safety issues that has also advocated enabling FM radio chips on smartphones."
Pai said that while he will keep speaking out about the benefits of activating FM receivers in smartphones, he is a believer in free markets and the rule of law, and he thereby cannot support a government mandate requiring activation of these chips, nor does he believe the FCC has the power to issue said mandate.
In 2015, an online campaign was launched to "free radio" on smartphones. It calls for U.S. carriers to activate the FM radio receivers in smartphones. AT&T, Verizon, Sprint, and T-Mobile now support the functionality, or will soon, on all or select Android-based smartphones. The campaign extends to Canada.
Apple's stance on the activation of FM receivers in iPhones is uncertain. An additional antenna would likely be required for proper FM signal reception. The latest iPod nano, meanwhile, requires connecting headphones to listen to FM radio, as the device uses the headphone cord as an antenna to receive a signal.